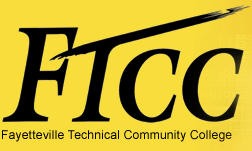 Writing and Publishing Courses
BUSINESS MARKETING WRITING
Are you a writer working in the business world? Or a marketing professional responsible for obtaining great marketing copy? Maybe your boss made you the company writer, but you've never had any training. Or maybe you're just interested in a writing or marketing career.

Whatever your background, this fun, introductory course will teach you to write or identify copy that achieves business and marketing goals. Improve your work, your knowledge, your company's image, and your chances of getting hired, promoted or applauded!

Using clear explanations, real-life examples, and an animated style, the course solidifies the relationship between business and marketing principles and written communications. You'll learn how business and marketing objectives affect writing choices. You'll get practical writing instruction in grammar, clarity, structure and more. You'll understand issues unique to this discipline, such as buzzwords, working with a team, and marketing ethics.

Whether you seek to improve your own writing or learn to identify effective copy, this course will help you understand the power of writing - and use it to present a solid, cohesive message to your target audience.
REQUIREMENTS:
Fayetteville Technical Community College (FTCC) offers eight-week online courses that provide education and training in a variety of occupational areas! The courses are designed by a team of professionals from each respective field who work to provide you with an effective web-based learning experience. Prior to your course start date, you will receive a reminder e-mail that includes instructions on how to access the classroom website. Courses are hosted on ed2go's learning management system (LMS). Each program includes a set of lessons/modules and evaluations.
Accessing your course classroom:
Please visit

www.ed2go.com/ftcc

.

Double-check your receipt to make sure that you choose the correct course title and date!

Once the home page pulls up, please type the course name into the "Search Catalog" bar at the top of the screen and press enter.
When the course description pulls up, please click the red "Add to Cart" button.
Choose your course date from the listing of dates in the "Session Date" drop down menu, and select the "Continue to Checkout" button.
On the next page, if you are a returning student, please enter your e-mail address and password in the appropriate fields. At that point, continue through the steps until you reach the "Checkout" page.
If you have never taken an Ed2Go course before, please create a username and password by clicking the link for new students. After creating your username and password, continue through the steps until you reach the "Checkout" page.
Please click the "Checkout" button.
After clicking the "Checkout" button, you will be taken to a page where you will read through the registration and payment information.
If you have already registered and paid your registration fee on the Learn FTCC website, you will not need to make a payment for your course. At that time, please click on the "Enter My Classroom" button.
If you have not registered and paid your registration fee on the Learn FTCC website, you will be directed to the Learn FTCC website to register and pay your registration fee. Afterwards, please click on the "Enter My Classroom" button.
On the next page, please click the "Orientation" button on the next page and complete it.

Write down your username and password in a safe location!

On the start date of your course, you will return to the

www.ed2go.com/ftcc

home page, and click on the "Classroom" link to access your course or courses.
PRE-REQUISITES:

INSTRUCTOR: Ed2Go
---
Refund & Enrollment Policy
Refund Policy
The refund policy for Fayetteville Technical Community College's Corporate & Continuing Education Division was established by the North Carolina Department of Community Colleges in Raleigh on October 15, 1993 and updated May 16, 2014. The full refund policy is listed in the State Board of Community Colleges Code 1E SBCCC 900.2 with a brief statement of the policy below:
A pre-registered student who officially withdraws from a Continuing Education class(es) prior to the first section meeting of the class will be eligible for a

refund by completing an official request form. In order to be eligible for a 100 percent refund, it is required that a student's drop request be made prior to

the first class meeting and FTCC encourages students to request a drop at least 24 hours before the first class meeting.

A 75 percent refund will be given if a student officially withdraws after the start of the class and prior to the 10 percent point of the class. This applies to

all courses except a course that begins and ends on the same day. A refund shall not be granted after the start of a course that begins and ends on the

same day.

No refunds will be given after the 10 percent of class meetings.
Enrollment Policy
Registration can be achieved through the Learn FTCC website. When you submit your completed registration, you will receive an e-mailed receipt.
Deadline for registration is 12:00 Noon (EST) the Tuesday before the course begins on Wednesday.
*Please Note*
To be officially enrolled in a course, students MUST log on and complete Quiz 1 by the first Friday of a course.

To receive a passing grade for the course, students MUST complete 9 out of 12 quizzes and pass the final exam with a grade of a 70 or better. Failure to meet both requirements will result in a grade of "U" or unsatisfactory.
Computer Requirements
Internet access
Email
One of the following browsers:
Mozilla Firefox
Microsoft Internet Explorer (9.0 or above)
Google Chrome
Safari
Microsoft Word
Adobe PDF plug-in (a free download obtained at Adobe.com .)
---