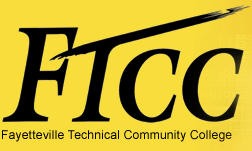 Computer Education & Training Courses
INTERMEDIATE MICROSOFT EXCEL 2007
Master advanced features of Microsoft Excel 2007, including charting and PivotTables, and discover how this powerful MS Office program can boost your productivity. In this practical, hands-on course, you'll learn how to create informative and eye-catching charts, as well as how to harness the power of Excel 2007's filtering techniques.

You'll see how Excel 2007 can give you further insight into your valuable data. And by learning how to create macros that eliminate repetitive tasks, you'll earn your coworkers admiration and gratitude. With your macro knowledge, you'll be able to manipulate data with the push of a button.

You'll also discover how to use Goal Seek and Solver and apply them to real-world problems. And you'll set yourself apart from the casual Excel user by learning how to use Excel's VLOOKUP, INDEX & MATCH, and other time-saving functions.

So get ready for eight fun, action-packed weeks that will take your Excel skills to the next level!
REQUIREMENTS:
Fayetteville Technical Community College (FTCC) offers eight-week online courses that provide education and training in a variety of occupational areas! The courses are designed by a team of professionals from each respective field who work to provide you with an effective web-based learning experience. Prior to your course start date, you will receive a reminder e-mail that includes instructions on how to access the classroom website. Courses are hosted on ed2go's learning management system (LMS). Each program includes a set of lessons/modules and evaluations.
Accessing your course classroom:
Please visit

www.ed2go.com/ftcc

.

Double-check your receipt to make sure that you choose the correct course title and date!

Once the home page pulls up, please type the course name into the "Search Catalog" bar at the top of the screen and press enter.
When the course description pulls up, please click the red "Add to Cart" button.
Choose your course date from the listing of dates in the "Session Date" drop down menu, and select the "Continue to Checkout" button.
On the next page, if you are a returning student, please enter your e-mail address and password in the appropriate fields. At that point, continue through the steps until you reach the "Checkout" page.
If you have never taken an Ed2Go course before, please create a username and password by clicking the link for new students. After creating your username and password, continue through the steps until you reach the "Checkout" page.
Please click the "Checkout" button.
After clicking the "Checkout" button, you will be taken to a page where you will read through the registration and payment information.
If you have already registered and paid your registration fee on the Learn FTCC website, you will not need to make a payment for your course. At that time, please click on the "Enter My Classroom" button.
If you have not registered and paid your registration fee on the Learn FTCC website, you will be directed to the Learn FTCC website to register and pay your registration fee. Afterwards, please click on the "Enter My Classroom" button.
On the next page, please click the "Orientation" button on the next page and complete it.

Write down your username and password in a safe location!

On the start date of your course, you will return to the

www.ed2go.com/ftcc

home page, and click on the "Classroom" link to access your course or courses.
PRE-REQUISITES:

INSTRUCTOR: Ed2Go
---
Refund & Enrollment Policy
Refund Policy
The refund policy for Fayetteville Technical Community College's Continuing Education Division was established by the North Carolina Department of Community Colleges, Raleigh on October 15, 1993. The full refund policy is listed in the NC Administrative Code 23NCAC.2D.0203 (d) Brief Statement of Policy:
A pre-registered extension student who officially withdraws from an extension class(es) prior to the first meeting of the class (should be 24 hours prior) will be eligible for a 100-percent refund by completing an official request form.

The refund will be 75 percent if requested prior to the 10-percent date of the class(es) meeting.

No refunds will be given after 10-percent of class meetings.
Enrollment Policy
Registration can be achieved through the Learn FTCC website. When you submit your completed registration, you will receive an e-mailed receipt.
Deadline for registration is 12:00 Noon (EST) the Tuesday before the course begins on Wednesday.
*Please Note*
To be officially enrolled in a course, students MUST log on and complete Quiz 1 by the first Friday of a course.

To receive a passing grade for the course, students MUST complete 9 out of 12 quizzes and pass the final exam with a grade of a 70 or better. Failure to meet both requirements will result in a grade of "U" or unsatisfactory.
Computer & Course Materials Requirements
Microsoft Windows 8, Microsoft Windows 7, Vista, or XP, Microsoft Excel 2007 or Microsoft Excel Home and Student 2007 or Microsoft Office 2007 (the Home and Student Edition or Standard Edition of Microsoft Office 2007 are all acceptable). Please be sure to install the software on your computer before the course begins. This course is not suitable for Macintosh users, nor for users of older versions of Microsoft Excel.


Note: "Starter Version" and "Web App" versions of Microsoft Excel 2010 will not work with the full version of Excel taught in this course.

Computer Requirements
Internet access
Email
One of the following browsers:
Mozilla Firefox
Microsoft Internet Explorer (9.0 or above)
Google Chrome
Safari
Microsoft Word
Adobe PDF plug-in (a free download obtained at Adobe.com .)
---