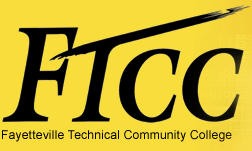 Class registration is
CLOSED

temporarily.

Class registration is CLOSED temporarily.
The Fayetteville Technical Community College (FTCC) Learn FTCC registration website will be unavailable from Tuesday, June 27th, 2017 at 5:00 p.m. (Eastern) to Monday, July 3rd, 2017 at 12:00 Noon (Eastern). All questions and concerns about registration can be directed to the Learn FTCC online staff at 910.678.8446 (learnftcc@faytechcc.edu).